Sales channel & supply chain management
Whether you're an established logistics company or a fast growing e-commerce startup, discover powerful tools and solutions to move your business forward.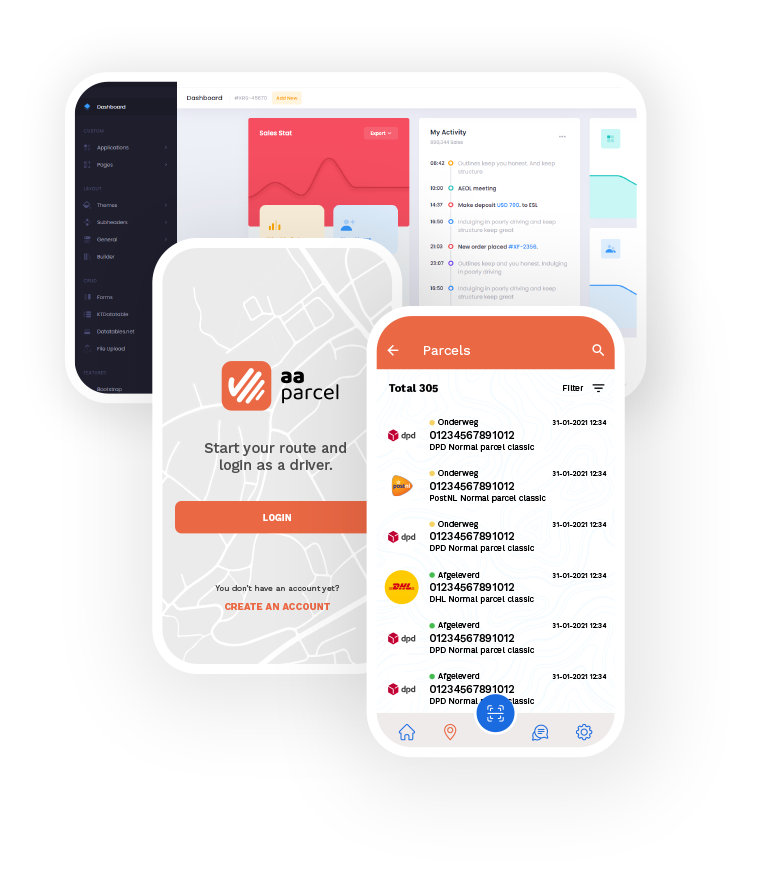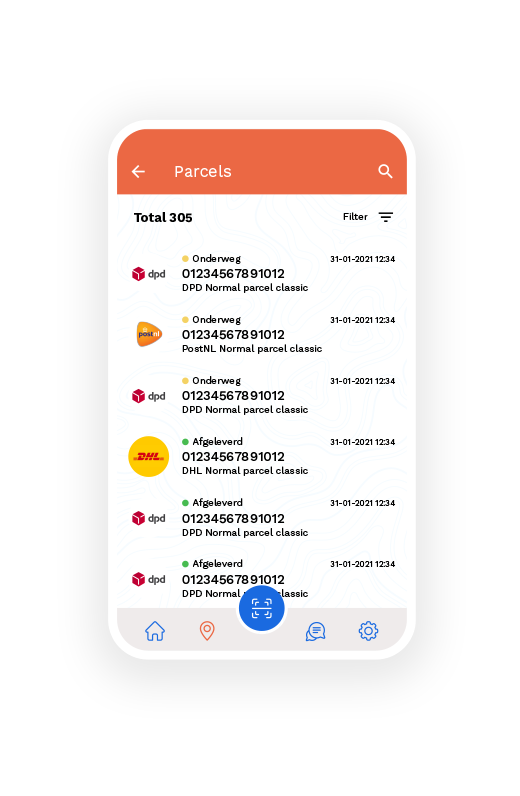 All-in-One Multi-carrier platform
Are you a wholesaler, reseller, subcontractor, logistics company, webshop or retailer? We offer the ultimate multi-carrier solution with your local or nation wide own network options integrated. Including unique Ship-From-Store features. A cloud-based platform connected to all major used e-commerce + ERP platforms and distributors.
Your logistics and our technology
We are offering your customers the plug & play IT-solutions they expect from your company. We stay technically ahead on the growing demands of maximum supply chain flexibility.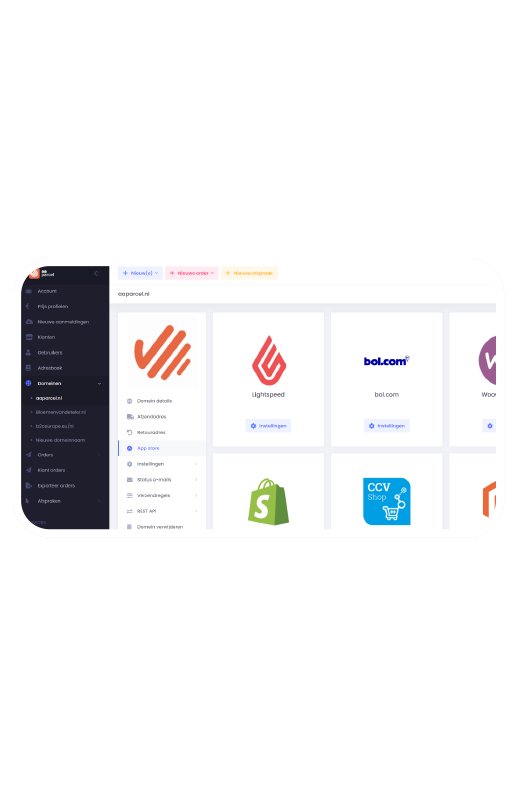 A caring logistics community
to help you stay on track.
Together with our customers  and their senders we create a unique community. Offering them all the (local) logistic solutions in our platform and to link and combine them how they want. Growing a unique community with maximum supply chain flexibility.
READY TO USE INTEGRATIONS